Face 3D Mask
That's right, this is how they call them :) This is due to special folding it has. There are 2 layers, both made from organic 100% cotton fabric, which reduces the likelihood of infection and protects people around you. The mask is also very effective in preventing from you touching your face.
High-quality elastic ear loops allow for comfortable wear for an extended period of time.
The mask is washable and reusable. Can be washed in machine at 40°-60°C temperatures and ironed as well.
The mask comes in 3 sizes:
S - for kids under 6 years old
M - for children 6-14
L - for adults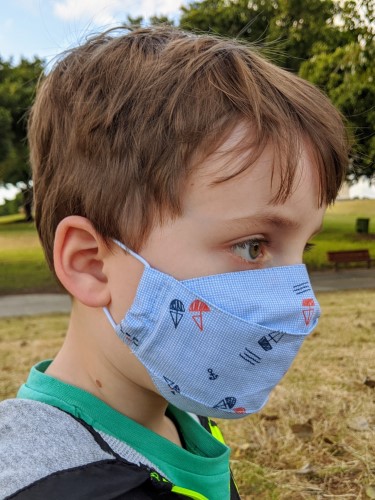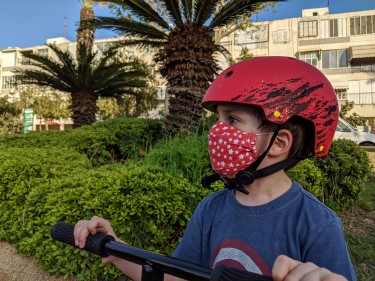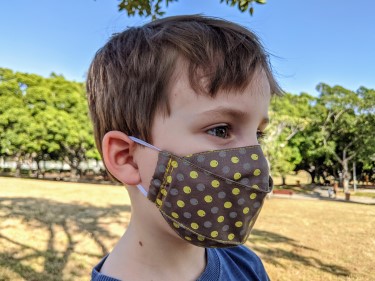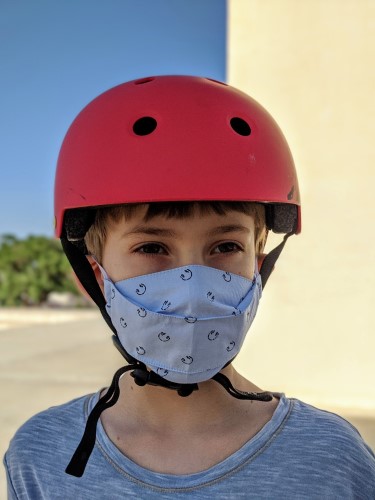 Masks come with cool names